Consider purchasing AMSOIL'S premium Signature Series 0W-30 Synthetic Motor Oil (5.5 quarts with oil filter) for your next oil change for Alfa Romeo* Stelvio*, which has a 2.0L 4-cylinder Turbo engine.  AMSOIL's SAE 5W-40 FS Synthetic European Motor Oil (7.4 quarts with oil filter) is a great choice for your 2.9-liter 6-cylinder Turbo engine. Both AMSOIL engine oils are formulated with the highest quality 100% synthetic base oils that have a homogeneous molecular structure that allows them to slide freely over one another and stay fluid at low temperatures. Fuel efficiency is improved and energy loss is minimized with the use of these premium synthetic engine oils.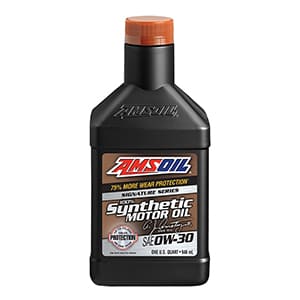 To produce a viscosity-maintaining engine oil, only the highest quality shear-stable synthetic base oils are custom-blended in. Anti-wear additives and friction modifiers of the highest quality are selected to decrease engine wear and retain horsepower. As a result of their ability to maintain turbocharger temperature, these synthetic engine oils are expected to provide exceptional protection even under extreme heat. It is developed to maintain a consistent level of performance for extended periods between draining.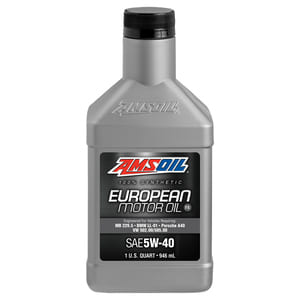 The Alfa Romeo* Stelvio* changes our understanding of what it means for a sport utility vehicle to be performance-bred. The Stelvio* receives its power from a direct injection inline 4-cylinder intercooled Turbo engine that is all-aluminum and 2.0 liters. It is able to sprint from 0 to 60 miles per hour in 5.4 seconds thanks to its 280 horsepower and 306 pound-feet of torque.
The maximum speed that the Stelvio* is capable of reaching is 144 miles per hour. The EPA estimates that the vehicle will get 22 miles per gallon in the city, 28 miles per gallon on the highway, and an overall average of 24 miles per gallon.

As a crossover SUV, the Alfa Romeo* Stelvio* Quadrifoglio* represents a significant leap forward in terms of luxury and performance. The standard powertrain is a twin-turbo 2.9-liter V6 engine that is all-aluminum and has a 90-degree orientation. This engine produces 505 horsepower and 443 pound-feet of torque. In addition to its powerful engine, this vehicle has an eight-speed automatic gearbox that shifts smoothly and an all-wheel drive system, both of which may improve the driver's ability to maintain control and traction.
The Stelvio* Quadrifoglio* can go from zero to sixty miles per hour in 3.6 seconds. It is capable of reaching a maximum speed of 176 miles per hour. With an estimated 17 mpg in the city and 23 mpg on the interstate, the fuel economy of this premium car with this level of power is exceptional.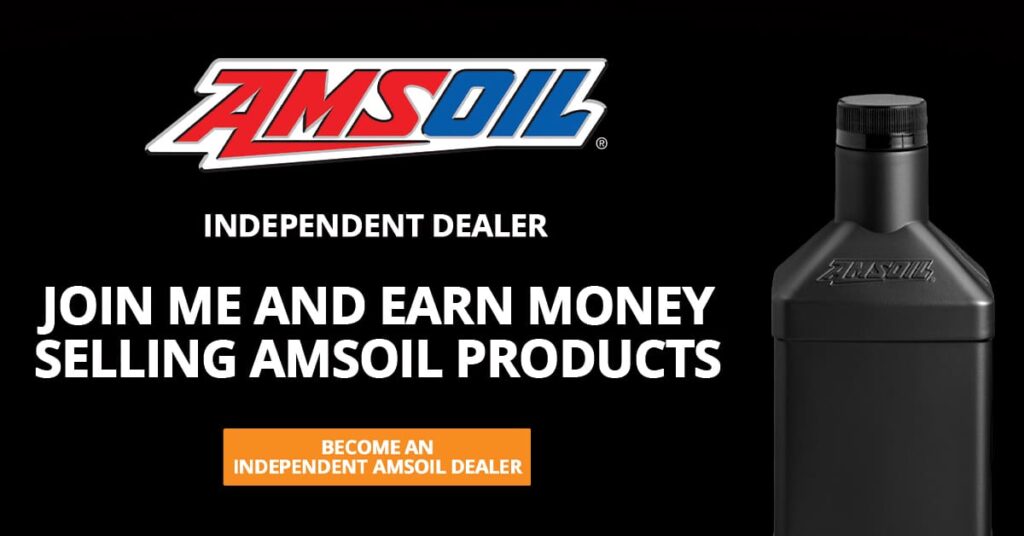 As lifelong admirers of iconic automobiles such as Alfa Romeo*, we wanted this article, Oil Change For Alfa Romeo* Stelvio*, to provide useful information on how a high-quality synthetic motor oil can not only protect such superbly engineered powertrains, but also preserve their incredible performance. If there is a specific automobile that you'd want us to write about, please let us know in the comments section below.

*All trademarked names and images are the property of their respective owners and may be registered marks in some countries. No affiliation or endorsement claim, express or implied, is made by their use.