AMSOIL's SEVERE GEAR® 100% Synthetic Extreme-Pressure (EP) Gear Lube is the best gear oil for heavy duty trucks available to professionals.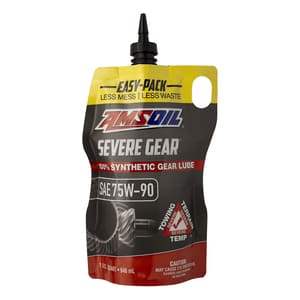 AMSOIL's SEVERE GEAR® 100% Synthetic Extreme-Pressure (EP) Gear Lube was developed by the company's forward-thinking scientists to mitigate the effects of "thermal runaway," the buildup of excessive heat and friction produced by an inadequate lubricant under extreme situations.
SEVERE GEAR® represents fifty years of research and development into the perfect synthetic gear oil. These heavy duty GL-5 gear lubricants use ingredients that are exclusive to AMSOIL. These additives help to produce an iron-sulfide barrier layer on gear surfaces, which provides the best possible protection against wear, scoring, and pitting.
AMSOIL's revolutionary mix of 100% synthetic base oils provides superior protection against oxidation, prevents component damage, and slows down lubricant breakdown, allowing machinery to perform more smoothly and for longer.
AMSOIL's SEVERE GEAR® maintains its viscosity for continuous protection against metal to metal contact by using only the best quality, high viscosity index synthetic base oils.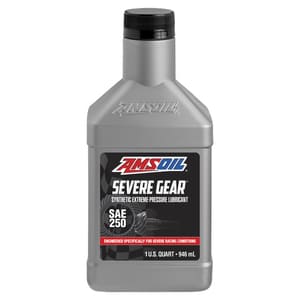 AMSOIL 100% synthetic gear oils, in contrast to conventional gear oils, do not include the molecular abnormalities and contaminants that are intrinsic to conventional gear lubricants. AMSOIL's SEVERE GEAR only utilizes 100% pure synthetic base lubricants with uniform molecular structures. These one-of-a-kind synthetic oils have qualities that traditional lubricants just cannot match, such as superior performance at very high temperatures, protection against wear, and increased fuel economy.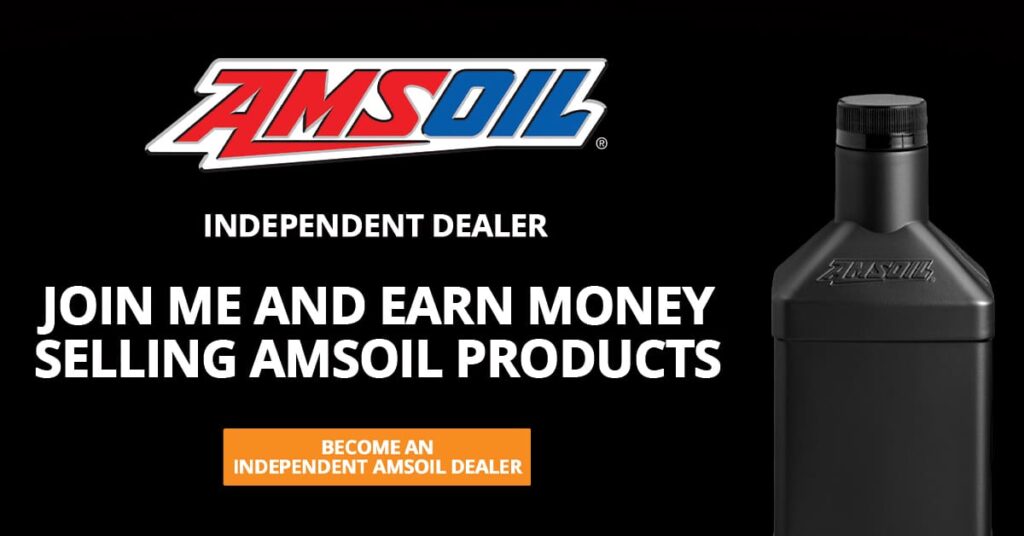 The result of AMSOIL's cutting-edge synthetic oil technology is high-performance gear oils that make your vehicles operate better, last longer, experience less downtime, and save you money.
AMSOIL's SEVERE GEAR® 100% Synthetic Extreme-Pressure (EP) Gear Lube features a structure that is wax-free, which enhances cold-weather shifting, cold-flow qualities, and fuel efficiency.

SEVERE GEAR® is capable of delivering outstanding performance in environments with extremes of both hot and cold temperatures.
AMSOIL's SEVERE GEAR® was designed to withstand heat breakdown, avoiding the development of carbon/varnish and acids.

The purpose of the article Gear Oil for Heavy Duty Trucks was to show the reader that upgrading to a high performance 100% synthetic gear oil may have tangible advantages over using a traditional gear oil.