It is vital to use the right Husqvarna* leaf blower fuel mix ratio.
If your engine has an excessive amount of oil, it may struggle to start or run, accumulate carbon, produce clouds of smoke, and generally perform poorly.
Alternatively, adding too little oil might result in internal engine damage and overheating.
The correct Husqvarna* leaf blower oil mix ratio is specified in the owner's handbook for your product. However, for Husqvarna* models up to and including 75cc, a fuel-to-oil ratio of 50:1 is advised. This equals 2.5 fluid ounces of oil per gallon of gasoline. In some heavy-duty applications, engines larger than 75cc may be operated on a 33:1 mixture.
The ideal way to save money in the long run and truly maximize the performance of your Husqvarna* leaf blower is to utilize AMSOIL SABER® Professional Synthetic 2-Stroke Oil. With this high-performance product, one single oil effectively covers ALL Husqvarna* leaf blower fuel mix ratios.
While you can still use a 50:1 mix ratio with SABER®, you can get SUPERIOR performance and engine protection by using half the amount of oil at a 100:1 oil mix ratio!
Some of the benefits of AMSOIL SABER® Professional Synthetic 2-Stroke Oil include:
Excellent engine cleanliness and lubricity.
Reduces friction and contributes to the prevention of plug fouling, wear exhaust port blockage, and ring sticking..
Smokeless performance – produces fewer emissions at a 100:1 oil mix ratio.
Maintains the stability of fuel during storage.
Provides exceptional performance and protection at low mix ratios.
For more detailed information, read the technical datasheet.
Let's now go over why you'll want to use a high-quality two-stroke oil like SABER® in all of your prized lawn equipment.
Professional landscapers utilize their lawn equipment under harsh conditions and put their two-stroke equipment to the test. Whether they're using string trimmers, backpack blowers, chainsaws, or other two-stroke lawn equipment, their working circumstances are very filthy, hot, and often damp. They are always on the go throughout the day owing to their demanding and unrelenting schedules that just do not allow for leisure. For these operators, it is critical to use the finest two-stroke oil for lawn equipment.
Running a landscaping and lawn care business is incredibly time-consuming. A typical landscaping firm must overcome several obstacles in order to have a prosperous year. Among the difficulties they face are high gasoline expenses, a scarcity of qualified personnel, rivals who charge absurdly cheap pricing for their services, personal stress, and very expensive health insurance costs.
A well-sized lawn and landscaping firm may operate between five and ten zero-turn lawnmowers, which cost on average $15,000 each. Additionally, this operation will include the use of eight or more string trimmers and backpack blowers. Each of these pieces of equipment will accumulate between 500 and 600 hours of use every year. This huge operation will need a significant quantity of gas and oil.

To operate a successful lawn & landscaping company in such a fiercely competitive and difficult business climate needs a singular emphasis on cost containment and operational efficiency. Establishing a strict plan and then completing the work on time is crucial if you want to make a profit at the end of the day. Downtime is not a landscaper's friend, and any malfunction can immediately upset the day's tight schedule and wipe out the profit margin.
One critical approach that a lawn and landscape firm may use to help decrease downtime and increase revenues is to conduct an in-depth examination of the kind and quality of lubricants used. When it comes to lubricants for two-stroke machinery, there are noticeable disparities in quality. If the professional landscaper's objective is to remain on schedule and maintain all equipment working effectively and at optimum capacity on a daily basis, the choice of lubricants may be simplified to just one. The only choice should be the finest two-stroke oil for lawn equipment, which should be a synthetic two-stroke oil that is 100 percent pure.
The finest two-stroke oil for lawn equipment must have exceptional lubricity, smokeless performance, significantly reduce or eliminate spark plug fouling, significantly minimize piston scuffing, mix readily with gasoline, and be highly concentrated to significantly reduce oil use.
The Best Two-Stroke Oil for Lawn Equipment
Reduces the Amount of Oil Required
To qualify as the finest two-stroke oil for lawn equipment, it is necessary and beneficial for such oil to assist minimizing the quantity of oil required throughout the year. Real money is saved by lowering the inventory required for two-stroke oil. For instance, AMSOIL offers a cutting-edge two-stroke oil named AMSOIL SABER® Professional Synthetic Two Stroke Oil. It is compatible with any mix ratio up to 100:1. When compared to more usual mix ratios of 50:1, mixing at this 100:1 ratio requires less oil.
AMSOIL guarantees a 100:1 ratio, which enables landscaping professionals to significantly minimize their reliance on two stroke oil, hence lowering expenses. Additionally, by using an 80:1 or 100:1 mixing ratio for all two-stroke machinery, you not only save on oil consumption, but also eliminate misunderstanding on the proper mix ratio to employ for varied equipment.
SABER® Professional Synthetic Two Stroke Oil from AMSOIL reduces oil costs by 50% or more. Additionally, your equipment will maintain the highest level of performance and protection. With an 80:1 or 100:1 mix proportion, you benefit from greater protection and cost savings. You benefit from increased productivity and profitability.
Non-Smoking Performance
Numerous landscape and lawn equipment businesses have complained about unusual smoking from their two-stroke gasoline engines. The excessive smoking is caused by the two stroke engine's tendency to burn oil. To help decrease or eliminate this smoking, various makers of two stroke oils have attempted to formulate an oil that either lessens or eliminates excessive smoking.
Again, let's examine a premium smokeless two-stroke oil. AMSOIL SABER® Professional Two Stroke Oil passed the industry-standard smoke test with flying colors when run at the recommended rich mix ratio. Smoke was undetectable when the SABER® ratio was used in this test. Professional lawn and landscapers are constantly exposed to fumes and smoke, but they can benefit from SABER® Professional's low emission features by switching to a 100:1 mix ratio.
Not only does SABER® Professional provide smokeless performance, it also protects and performs exceptionally well at 80:1 and 100:1 mix ratios, it can stabilize fuel during storage, it provides exceptional cleanliness and lubricity, it controls friction, and it protects against exhaust port locking, ring sticking, plug fouling, and wear.
Enhancing Engine Life and Performance
Selecting the finest two stroke oil for lawn equipment should and will result in improved engine performance and longevity. Using a two-stroke oil designed with high-quality synthetic base stock oils will undoubtedly provide advantages. AMSOIL SABER® Professional Synthetic Two Stroke Oil has been tested and verified to burn cleaner than competing synthetic and mineral based lubricants. Its chemistry is unusual in that it works in synergy with synthetic base oils to reduce carbon deposits.
SABER® Professional eliminates carbon deposits, which result in stuck piston rings, blocked spark arrestor screens, and clogged exhaust ports.
Stabilization of Fuel
Another important aspect to consider when selecting the best two stroke oil for lawn equipment is the oil's ability to stabilize the fuel. When the season ends and the equipment is idle for the winter, it may be necessary to add a fuel stabilizer to the fuel to prevent it from degrading during storage. When the new season arrives, if no fuel stabilizer was applied and the gasoline deteriorated, the engine would run poorly. Of course, purchasing a gasoline stabilizer costs money, thus eroding the professional landscaper's income.
What if there was an oil that eliminated the operator's requirement for the price of purchasing a fuel stabilizer for storage? The answer is to use a premium, correctly designed synthetic two stroke oil, such as AMSOIL's SABER® Professional Synthetic Two Stroke Oil. Its patented high-tech mix provides the advantage of fuel stability. By using SABER® Professional, you can avoid the deterioration of gasoline during storage.
Obviously, by avoiding the need to buy an extra gasoline stabilizer, you save money and improve your bottom line. When the season resumes, your SABER® Professional-mixed fuel will be ready to go, and your engine will operate at peak efficiency and power.

This is another illustration of why it is vital to understand the lubricant's ultimate cost. It's always tempting to invest in low-cost two-stroke oils that operate at low mix ratios. On the surface, without knowing and comprehending all of the facts, synthetics, with their greater initial prices, may seem out of reach and unjustifiably expensive. The facts are obvious, however, that selecting the appropriate two stroke oil from a reputable synthetic oil producer like AMSOIL can actually save the professional money and end up costing far less than a cheap conventional or mineral oil based two stroke oil.
When considering whether to select mineral versus synthetic, an adage comes to mind: "Stepping over dollars to pick up dimes" is an apt statement when considering the whole cost of a product. The judgment is still out on synthetics vs. mineral-based oils. They will save the diligent lawn and landscaping company owner tens of thousands of dollars.
The normal two-stroke equipment lifetime for landscapers is two years. This two-year average is calculated on the basis of the usage of standard mineral-based two-stroke lubricants. For professionals that run a tight ship and adhere to a thorough maintenance schedule that includes AMSOIL's SABER® Professional Synthetic Two Stroke Oil, replacing two stroke equipment every two years may become obsolete. There is documented evidence of certain two stroke equipment operating for more than ten years and accumulating between 6,000 and 8,000 hours of operation. This is entirely doable if the finest two stroke oil for lawn equipment is used. AMSOIL SABER® Professional Two Stroke Oil is used in this instance.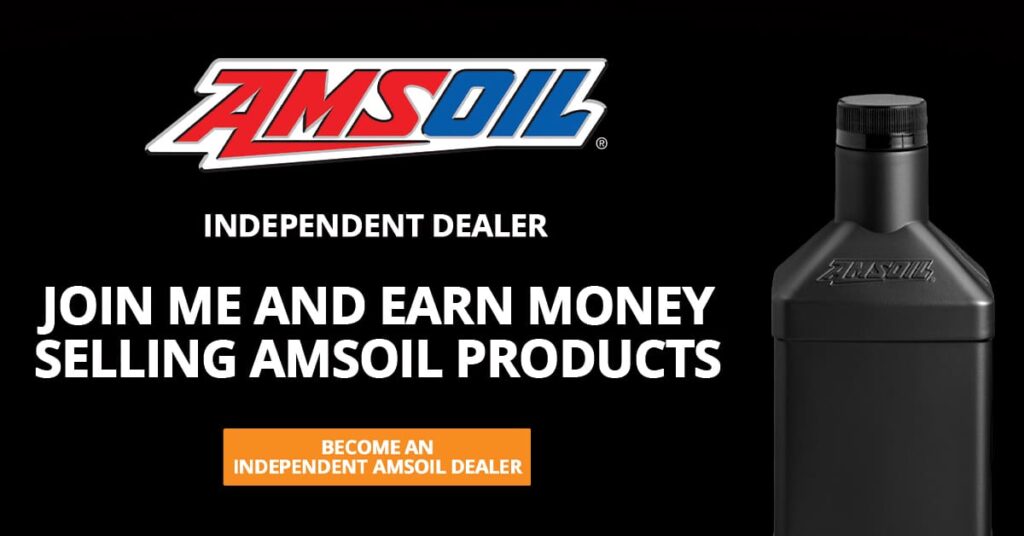 Increased Lubricity
Scuffing on pistons may be significantly decreased by using high-quality synthetics. For air-cooled engines that operate at substantially higher operating temperatures, using synthetics significantly reduces piston scuffing. Synthetic base stock oils outperform traditional two stroke oils in terms of lubricity. This higher lubricity contributes to wear reduction.
Easy Mixing
Logic dictates that a lubricant that performs smokelessly will likewise be easy to mix. If a lubricant has been confirmed to pass demanding and rigorous industrial testing and to work smokelessly, logical thinking dictates that this oil will provide better mixing experiences. It is vital that the oil be simple to mix in order to save time, but it must also function and preserve your lawn equipment. Proper and complete mixing is crucial to avoiding a rich combination at the bottom of the tank or a leaner mixture of primarily gasoline at the tank's surface.
Please be aware that it is necessary to fully mix the two cycle oil and gas to minimize stratifications of oil and gas in the tank.
How to Remove Fouling from Spark Plugs, Pre-Ignition, and Exhaust Blockage
Oil makers conduct specialist industry testing to check for spark plug fouling, pre-ignition, and exhaust obstruction. Numerous conventional two-stroke engine oils have failed all three of these tests when run at a 20:1 fuel ratio. By selecting the finest two stroke oil for lawn equipment, such as AMSOIL's SABER® Professional, you can ensure that the oil passes all three of these tests at the recommended 100:1 mix ratio. SABER® Professional eliminates or significantly reduces pre-ignition, spark plug fouling, and exhaust obstruction.
It must be highlighted that only the best additive chemistry and base oils may be employed to produce a high-quality two-stroke engine oil that gives significant advantages. To believe that a low-cost traditional mineral two-stroke oil can provide anything more than the most basic and lowest protection is wishful thinking. For professional landscapers who are on a strict schedule and cannot afford any breakdowns, difficult choices must be made, and in the case of lubricants, the safest and surest method is to use only the finest two stroke oil for lawn equipment.
If you want to solve problems, adhere to deadlines, and optimize earnings, the most cost-effective answer is a high-quality synthetic two-stroke oil.
Typical Applications
The hope is that after reading this blog post on the ideal Husqvarna* leaf blower fuel mix ratio and the benefits of a high-quality two-stroke oil for lawn equipment, enough information has been given to motivate the professional landscaper to want to choose the best two-stroke oil for lawn equipment. We've decided to feature AMSOIL's SABER® Professional Synthetic Two-Stroke Oil because, in our opinion, there is no better oil available. It has undergone comprehensive independent testing and accumulated tens of thousands of hours of field experience. SABER® Professional is compatible with all two-stroke hand held equipment that requires API-TC, ISO-L-EGD, or JASO FD oils.
It offers outstanding performance and protection for ECHO*, TORO*, HUSQVARNA*, STIHL*, CRAFTSMEN*, SHINDAIWA*, 4-MIX STIHL*, and HYBRID 4 SHINDAIWA* engines. SABER® Professional can be used at typical mix ratios or the SABER® ratio. Regardless of the mix ratio that is specified for the specific piece of equipment, for those looking for the absolute maximum benefit, use the SABER® ratio.
*All trademarked names and images are the property of their respective owners and may be registered marks in some countries. No affiliation or endorsement claim, express or implied, is made by their use.