In this blog post, we'll go over how to winterize a vehicle with high-quality synthetic lubricants from AMSOIL. The extreme cold of winter can make unexpected breakdowns particularly dangerous, and unfortunately, many people are unaware of the potential danger they put themselves and their vehicles in by using low-quality conventional lubricants. Let's explore how cold weather negatively affects conventional lubricants.
The cold-temp performance of an engine oil refers to the oil's capacity to flow properly when the motor is cold. Cold to an engine is quite different than what humans would consider cold. In fact, engines can be cold on scorching hot summer days. "Cold" for an engine is anything below normal operating temps of 212 degrees Fahrenheit.
Lubricants must effectively reach vital components upon startup, but there are many low-quality conventional lubricants on the market that don't fit this requirement. One telltale example of this is when GM* has to stop selling their Corvette* ZR-1*. Eight motors suffered from seizing at their assembly plant in Bowling Green, Kentucky. Temperatures had only dropped to a few degrees Fahrenheit below freezing one night. Upon trying to start these engines the following morning, the conventional motor oil thickened to the point where it could not reach vital engine components, and the front camshaft bearings were destroyed. From that point forward, GM* required synthetic oil use in all subsequent Corvettes*.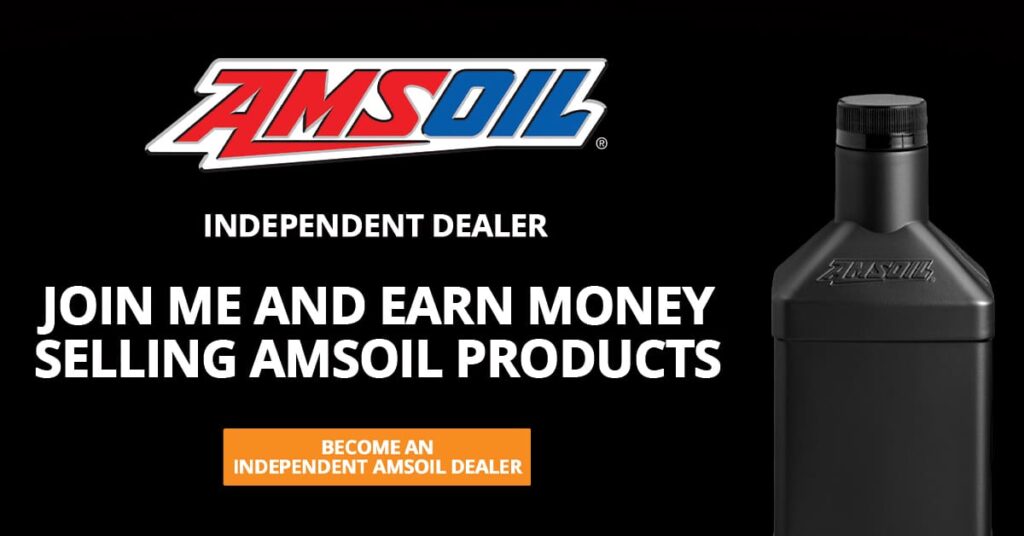 Engine Oil
The majority of wear on a motor occurs at startup. Cold temps can cause conventional oil to thicken to the point where it can't physically flow through the narrow channels leading to vital motor components desperately in need of lubrication. This significantly heightens engine wear.
The inherent paraffins in conventional motor oil only makes this problem worse. Synthetic engine oils from AMSOIL contain absolutely zero paraffins, allowing for superior fluidity in ultra-cold winter temps down to -63 degrees Fahrenheit. This enables easier cold startups, phenomenal protection for bearings, and significantly improved flow of oil to vital engine components. AMSOIL synthetic motor oils have unique proprietary formulations that make them fantastic for use in all seasons, providing extreme cold fluidity and elevated film strength in conditions with high heat.

Transmission Oil
Cold temperatures can also affect transmission fluids. Cold temperature transmission fluid performance isn't often something that consumers think about since it does not directly affect whether or not the vehicle has an easy time starting. Nevertheless, transmission fluid does have performance implications and can also affect wear. While automatic transmission systems may have a more difficult time shifting in cold temperatures, cold temperature performance issues are generally more profound in manual transmission systems. Conventional transmission oil also has a tendency to thicken when temperatures are cold, resulting in manual transmission synchronizers having a difficult time spinning, significantly decreasing an operator's ability to shift smoothly until temperatures rise enough for the transmission fluid to start regaining flowability.
AMSOIL formulates wax-free synthetic transmission fluids that maximize cold temperature performance and fuel economy by enhancing cold temperature flowability.

Gear Oil
When a gear oil has a high viscosity, gears need more energy to turn and are less efficient when temperatures are cold. This significantly reduces fuel economy. Bearings and gears in the avel and differential housing get oiled through splash lubrication. When conventional gear oils thicken during cold temperatures, this splash lubrication functionality does not work very well, and vital components are deprived of much needed lubrication, causing them to inevitably fail.
AMSOIL formulates synthetic gear oils that are free of waxes and significantly enhance cold weather flowability, maximizing fuel economy and smoothing out cold temperature operability.
Diesel Lubrication
Diesel fuel inherently contains wax, and when temperatures plummet, that wax begins to crystalize. The temperature where the fuel crystals begin forming is known as the fuel's cloud point. These crystals of wax can starve the motor of fuel and cause fuel filter clogging, preventing a successful startup. Low-quality diesel fuel can form wax crystals at temps as warm as 40 degrees Fahrenheit, although most diesel fuels don't see wax crystallization until temps reach 32 degrees Fahrenheit. The point at which the fuel filters become clogged with wax crystals is referred to as the cold filter plugging point.
AMSOIL offers high-quality diesel fuel additives to combat the issues previously mentioned. AMSOIL Diesel Cold Flow decreases the cold filter plugging point by 20 degrees Fahrenheit in ultra-low sulfur diesel fuels. It contains a deicer similar to jet fuel that effectively controls ice buildup throughout the fuel system by dispersing water. This premium additive improves cold temperature diesel motor reliability and enhances diesel fuel flowability by inhibiting the formation of wax crystals.
AMSOIL Diesel Recovery is a high-quality diesel fuel additive that rapidly liquefies diesel fuel that has become gelled and thaws out fuel filters that have frozen when an engine hasn't been treated with AMSOIL Diesel Cold Flow.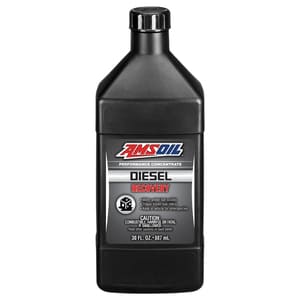 AMSOIL DOMINATOR® Coolant Boost is a useful additive that significantly reduces motor warm-up times when the weather is cold. If you want to get warm air from your vehicle's heater quicker on those blustery cold mornings, you need AMSOIL DOMINATOR® Coolant Boost!
We hope you have enjoyed this blog post on how to winterize a vehicle with high-quality synthetic lubricants from AMSOIL! Make sure to check back soon for the latest synthetic lubrication tips.
*All trademarked names and images are the property of their respective owners and may be registered marks in some countries. No affiliation or endorsement claim, express or implied, is made by their use.