Professionals in the heavy equipment industry that are interested in upgrading to a better CAT* TDTO TO-4* Oil Equivalent should give AMSOIL's Synthetic Powershift Transmission Fluid (SAE 10W, 30, 50) careful consideration.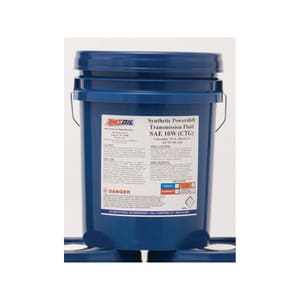 Synthetic Powershift Transmission Fluid from AMSOIL is engineered for better shear stability and fulfills the Caterpillar* TO-4* standard for friction and wear.
Synthetic Powershift Transmission Fluid, owing to its excellent shear stability, maintains its grade across its service life, protecting machinery from wear over the long haul even when exposed to regular, continuous high torque.
AMSOIL's Synthetic Powershift Transmission Fluid provides excellent wear protection even at extreme temperatures. It prevents varnish, deposits, and sludge from forming as a result of its high thermal and oxidative stability.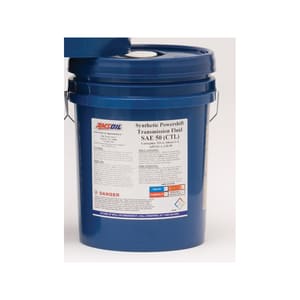 AMSOIL's Synthetic Powershift transmission fluid also acts as a heat exchanger, keeping your CAT* from overheating. Synthetic Powershift Transmission Fluid maintains its fluidity and provides reliable starting and post-startup protection even when temperatures are low.
Standard friction materials, whether metallic or non-metallic, perform well when used in conjunction with AMSOIL's Synthetic Powershift Transmission Fluid. The continuous frictional qualities provided by this high-performance Caterpillar* transmission fluid type assist to decrease brake vibration and noise.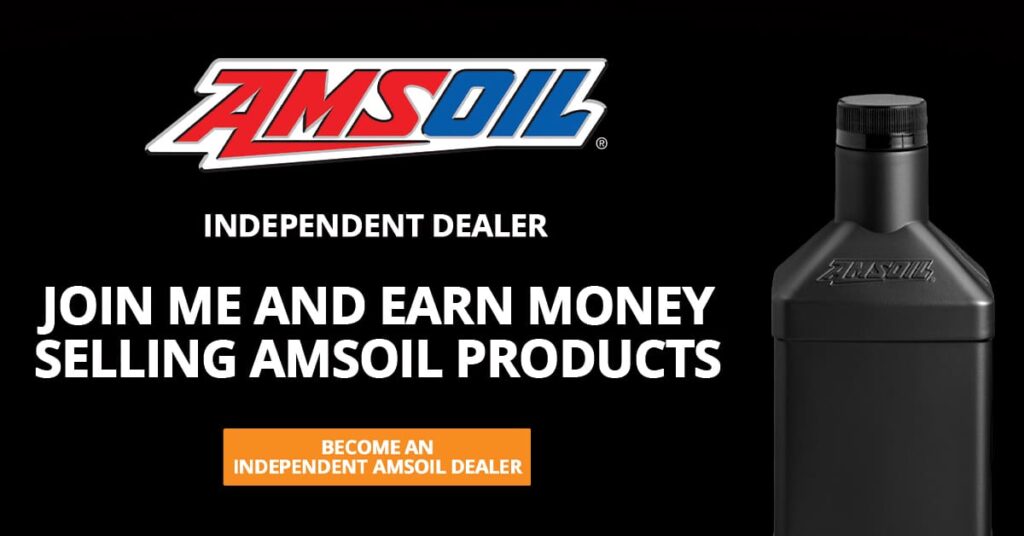 The clutch's life is prolonged due to the friction material's ability to prevent slippage, which may cause material degradation, deposits, and glazing on the friction surface, all of which can reduce the clutch's lifespan. The expert scientists at AMSOIL designed their Synthetic Powershift Transmission Fluid to provide effortless clutch engagements, enhanced power transfer through synchronizers and clutches, and unmatched hydraulic oil performance.
Even when machinery is stored, AMSOIL's Synthetic Powershift Transmission Fluid prevents rust and any corrosion of copper, ensuring your CAT*'s continued functionality. This heavy duty CAT* TDTO* oil equivalent does not foam under severe service conditions, protecting machinery from deterioration and metal-on-metal contact.

AMSOIL's inventive chemists designed Synthetic Powershift Transmission Fluid specifically for heavy duty, high torque powershift transmissions. AMSOIL's Synthetic Powershift Transmission Fluid was designed to have longer drain intervals than conventional transmission fluids.
This one-of-a-kind formula has a high concentration of additives of the highest possible quality, as well as a special combination of the highest grade synthetic base oils that have been hand-picked for use in powershift transmissions. It provides outstanding safeguards against gear and bearing attrition, transmission friction performance, seamless brake operation, and optimal machinery longevity.
We wanted to show that there is more than one way to look at things, so we wrote this blog article called CAT* TDTO TO-4* Oil Equivalent to argue that a high-quality synthetic powershift transmission oil may provide more advantages and better performance than a standard TO-4* type fluid.

Please visit our website for the most recent heavy equipment lubrication advice.
*All trademarked names and images are the property of their respective owners and may be registered marks in some countries. No affiliation or endorsement claim, express or implied, is made by their use.