Those who are passionate about boating and are seeking the best oil for 4 stroke outboards should carefully consider making the transition to AMSOIL's Synthetic Marine Engine Oil, which was developed particularly for the marine industry.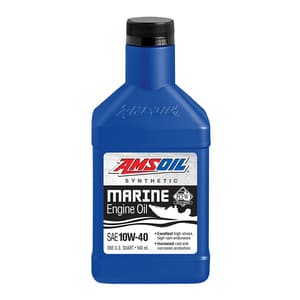 Synthetic Marine Engine Oil from AMSOIL is a high quality synthetic formulation that provides outstanding wear protection even under the extreme conditions of high rpm usage. Whether your engine is sitting idle or operating, you can be certain that it will be protected from the damaging effects of corrosion and rust thanks to this product. Synthetic Marine Engine Oil is ideal for boating enthusiasts and serious fishermen who want the highest level of defense for their marine engines. This AMSOIL engine oil contains no mineral oils and is 100% synthetic.
Because of the superior strength of AMSOIL's proprietary synthetic base oils, Synthetic Marine Engine Oil is not negatively affected by mechanical shear. Even under high rpm and high heat circumstances that tear down conventional oils, this AMSOIL synthetic motor oil forms a strong lubricating coating that preserves engine components. Powerful anti wear ingredients included in AMSOIL Marine Engine Oil keep compression loss to a minimum, ensuring optimal efficiency and extending the life of your engine.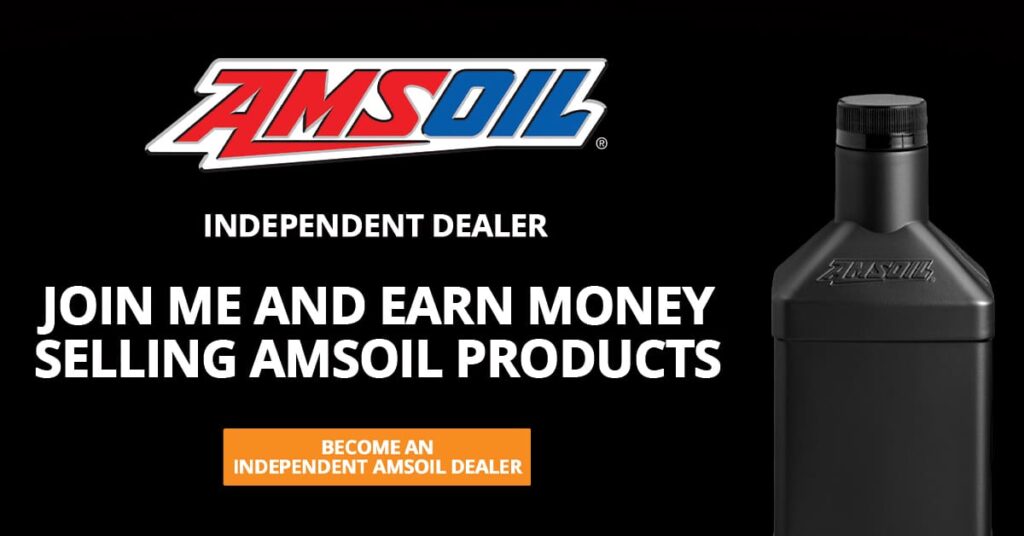 Because effective rust prevention is not an inherent characteristic of motor oil, it must be added throughout the manufacturing process. Strong inhibitors prevent corrosion and rust from causing damage to your marine engine with Synthetic Marine Engine Oil engineered by AMSOIL. It safeguards the motors when they are in operation as well as when they are not being used or when they are being stored for an extended period of time.
The National Marine Manufacturers Association (NMMA) has granted approval for the use of Synthetic Marine Engine Oil made by AMSOIL in 4 stroke outboard motors. This premium synthetic motor oil delivers exceptional performance and conforms to the NMMA FC-W Catalyst Compatible standard, making it fully compatible with older FC-W installations.
Use this oil in 4 stroke gasoline powered outboards, inboards, personal watercraft and supercharged watercraft engines, including those manufactured by Mercruiser*, Volvo-Penta*, Nissan*, Suzuki*, OMC*, Chevrolet*, Tohatsu*, Honda*, Ford*, Johnson/Evinrude*, Bombardier/BRP*, and Yamaha*.
Compatible with NMMA FC-W Catalysts, JASO MA, and API SM.

Personal watercraft and outboard motors that utilize four-stroke technology often have the following applications. Oil should be changed according to the manufacturer's guidelines to prevent damage to the engine or watercraft from diluted fuel or water contamination.
For inboard and outboard applications, the prescribed interval between oil changes is twice the manufacturer's recommendation or one year, whichever comes first.
There are no incompatibilities when using Synthetic Marine Engine Oil with other traditional or synthetic motor oils. However, mixing AMSOIL motor oil with other oils would lessen the advantages it provides in terms of performance and lower the expected lifespan of the AMSOIL motor oil. When oils have been combined, AMSOIL advises against using prolonged drain intervals. Synthetic Marine Engine Oil from AMSOIL is best used without any additional oil additives.

Our blog article Best Oil for 4 Stroke Outboards explains why every boater who cares about their investment should use only premium motor oil made with 100% synthetic base oils. Please return frequently to read our most recent vehicle lubrication recommendations.
*All trademarked names and images are the property of their respective owners and may be registered marks in some countries. No affiliation or endorsement claim, express or implied, is made by their use.