Consider making the move to AMSOIL's commercial grade, 100% synthetic small-engine oil if you are a professional in the lawn care or landscaping industry and are seeking the best 10W30 synthetic oil for lawn mowers.
The reliability of the engine is essential to operating a successful company, yet, the majority of the oils for small engines that AMSOIL evaluated are nothing more than rebranded motor oils used in automobiles. These oils are designed with efficiency in mind rather than sturdiness. This strategy will not be successful when used in hardworking small engines.
Small engines are always working, run hotter, are less often maintained, are subjected to the elements (rain, mud, snow), and produce more oil-damaging pollutants than their liquid-cooled car counterparts. Put another way, they're far harder on oil than most people realize.
Synthetic Small-Engine Oil 10W-30 from AMSOIL is not just a repackaged version of an existing car lubricant. Instead, AMSOIL started from scratch and developed it from the bottom up with reliability for small engines in mind. Even during times of prolonged usage when there is not enough time to do the regularly planned maintenance, you may have peace of mind knowing that your small lawn mower engines are safeguarded. It is specifically designed to address the issues that beset small engines, such as power loss, wear, dangerous carbon deposits, blocked rings and valves, and oil consumption. It's a boon to the efficiency and bottom lines of the construction, and other related industries.
The saturated molecular structure of 10W-30 Synthetic Small-Engine Oil provides exceptional resilience to temperatures that are very high. In addition to this, they have strengthened the oil by adding powerful antioxidant ingredients, which will give further protection against the destructive effects of heat.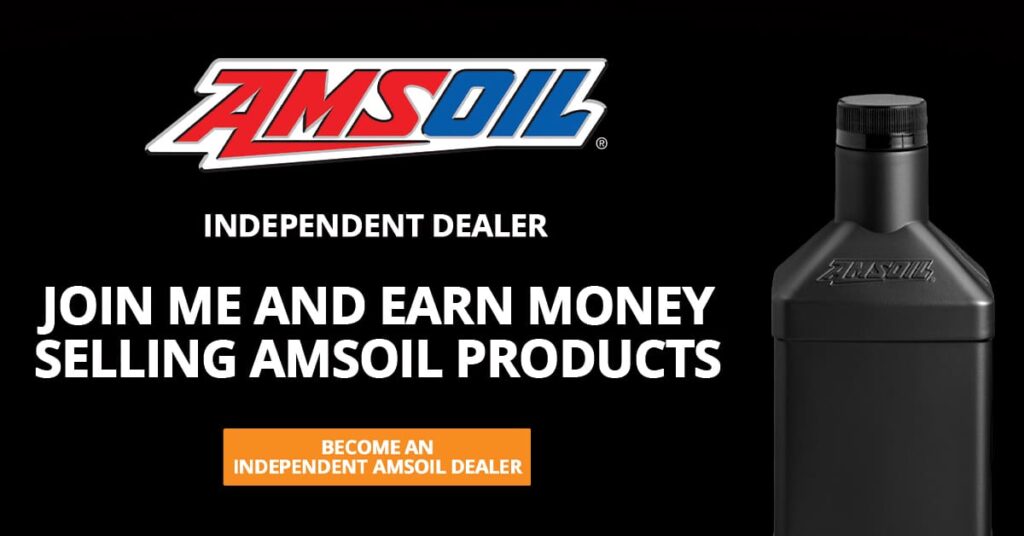 To ensure the longest possible engine life, it contains strong detergent ingredients that eliminate sludge, varnish, and carbon. Because of the naturally high viscosity index of the oil and the absence of paraffins (waxes,) the oil flows swiftly and stays fluid even when the temperature is very low. This results in simpler cold-weather starts and faster starting lubrication, both of which contribute to decreased wear.
Synthetic Small-Engine Oil SAE 10W-30 is reinforced with a high concentration of anti-wear compounds, high-film-strength and shear stable composition. It does not get thinner as a result of mechanical shear, which ensures that the lubricating film will be thick. It creates a strong barrier that prevents metal from coming into contact with other metals.

Carbon deposits, stuck valves, wear and tear, and stuck piston rings all contribute to a decrease in engine output. The use of AMSOIL Synthetic Small-Engine Oil helps prevent carbon deposits from accumulating while also preventing the rings and valves from adhering together. As a consequence of this, engines maintain their full power output throughout their service lifetimes, which enables you to do more work.
In comparative laboratory testing with three other leading 10W-30/SAE 30 motor oils, the AMSOIL's Synthetic Small-Engine Oil used a significant amount less oil overall. High oxidation resistance, great viscosity stability, and low volatility are some of the benefits offered by the company's heat-resistant synthetic base oils. Engines are able to operate for longer periods of time without requiring topping off, which provides the piece of mind that they will not collapse as a result of oil hunger and will continue to function reliably even in the most extreme situations.

Synthetic 10W-30 Small-Engine Oil is a long-lasting, high performance formula that has been shown to safely outlast OEM drain intervals, even under extreme circumstances. The fact that it can work for up to 200 hours or one year, whichever comes first, shows that it has been put through a lot of hard service testing. When the equipment runs longer between oil changes than what is suggested by the original equipment manufacturer (OEM,) this gives an additional layer of protection.
Our goal in writing 10W30 Synthetic Oil for Lawn Mowers was to provide an alternative point of view, arguing that experts may reap more advantages from using high-quality, fully synthetic 10W-30 motor oil for small engines than they would from using traditional engine oils.
Visit us again soon to see more of our vehicle-related lubrication content.