AMSOIL Oil Delivers a Wonderland of Benefits, Making it the Best Oil for Diesel Tractors!
Keeping equipment running at peak efficiency is critical in maintaining and improving productivity in the agricultural industry. If you're running agricultural machinery such as bailers, tractors, trucks, and air compressors, keeping those machines up and running during important periods of operation is essential. You ask your equipment to perform in the toughest operating conditions possible, including vast temperature ranges and environments where the equipment is exposed to dust, mud, dirt, and moisture, all these conspiring to damage and put both equipment and oils in danger of breakdown.
Your equipment must perform a tightrope balancing act to operate nonstop when demands are at their peak and it is critical that this equipment be protected with the finest possible lubricants. The best oil for diesel tractors is available from the leader in synthetic lubricants, AMSOIL. By running AMSOIL synthetic oils, your equipment will be running with the best state-of-the-art, highest quality, high-performance lubricants in the agricultural industry. You will benefit from increased productivity, reduce downtime, and increased profits.

Agricultural equipment is called on to perform in a myriad of conditions and environments. You may encounter extremely cold temperatures in the early mornings, and as the day progresses, this same equipment will be asked to perform all day during extremely hot temperatures. When plowing the fields, tractors will be exposed to heavy loads, along with contaminants such as dirt, mud, and moisture. During periods of dry weather and the crops requiring irrigation, gearboxes & bearings will be exposed to an abundance of moisture and water.
Without question, agricultural equipment demands the best oil for diesel tractors. AMSOIL engineers a broad range of oils that will protect not only diesel tractors, but also gas-powered tractors, trucks, compressors, and any other agricultural machinery that works hard and requires the finest lubricants to maintain peak productivity.
What Makes AMSOIL the Best Oil for Diesel Tractors?
The first and most critical reason is AMSOIL is the leader in synthetic lubricants, and they have from day one made a commitment to utilizing the absolute finest synthetic base stock oils. Unlike conventional/mineral-based lubricants, AMSOIL uses 100% pure synthetic base stock oils. With over 48 years of synthetic blending and formulating experience, their oils are engineered with proprietary synthetic base stocks. There is no other company in the lubricant industry that has the type of in-depth experience and knowledge in formulating lubricants that protect, perform, and deliver real benefits.

AMSOIL synthetic base stock oils are free of any unwanted contaminants. They are pure and are specifically designed with a uniform molecular structure. By having a uniform molecular structure, these same-sized molecules are able to flow without any fluid friction. This is especially critical and important during cold, dry startups. Unfortunately, conventional/mineral-based lubricants utilize base stock oils that have uneven and dissimilar molecular structures. Due to the different-sized molecules found in a mineral-based lubricating oil, such an oil flows with an unwanted amount of fluid friction.
This leads to an undue amount of wear during cold, dry starts. This fluid friction also raises oil temps. If your equipment has been running on conventional mineral-based oils, an immediate reduction in oil temps and an increase in mechanical efficiency will be had by switching to AMSOIL synthetic oils.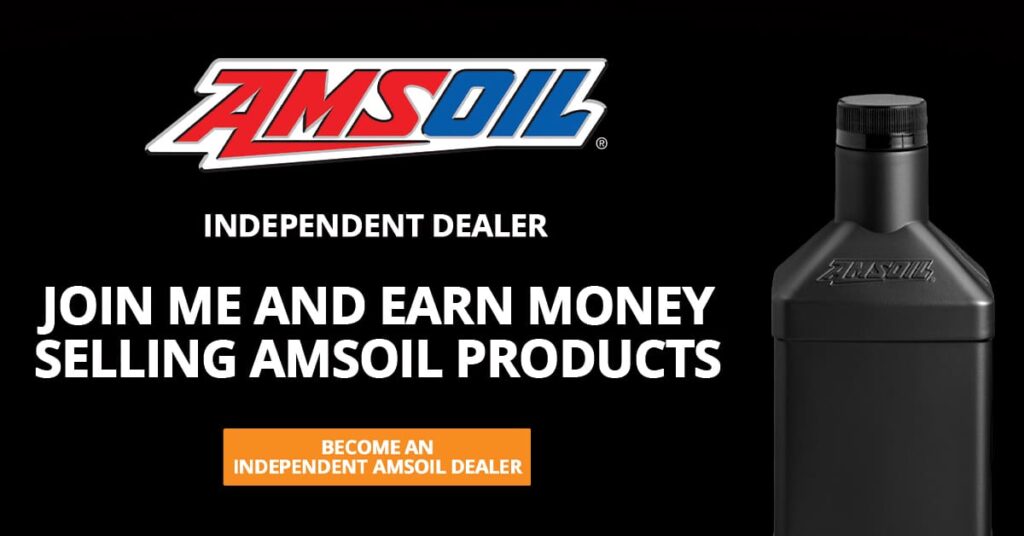 Another important feature that AMSOIL synthetic oils offer is that they are free of any unwanted contaminants. Unfortunately, conventional oils naturally contain unwanted contaminants such as sulfur, nitrogen, oxygen, vanadium, etc. Over time, these contaminants end up becoming deposits in your equipment that lessen the life of both the oil and the equipment. AMSOIL's pure synthetic base stock oils keep your internal machinery components cleaner, deposit-free, and ultimately these high-quality lubricants extend equipment life and oil service life.
Resisting Wear and Extreme Pressure in Your Equipment
Delivers superior

extreme pressure

protection.
Seals out dirt, water, and other contaminants.
Excellent protection against corrosion and rust.
Reduces friction and wear.
Reduces grease consumption.
Delivers extended service life.
Compatible with other greases.
Reduces downtime.
Reduces maintenance costs.
Superior hot and cold weather protection.
One oil for all seasons.
Controls brake chatter.
Delivers decisive multi-disk clutch operation.
Reduces foaming.
Lowers temperatures.
Minimizes spongy hydraulic response.
Extends oil service life.
Reduces wear.
Reduces oil leaks.
Protects and extends hose and seal life.
Protects gears from scouring and wear.
Can be used in final drives calling for UTTO.
Delivers 6 times more wear protection.
Provides 2 times superior rust protection.
Enhanced extreme pressure protection.
Reduces oil consumption.
60% better turbo cleanliness.
Improved fuel efficiency.
Superior high-temperature performance.
Maintains viscosity in all temperatures.
Resists high-heat breakdown.
Superior cold-temperature performance.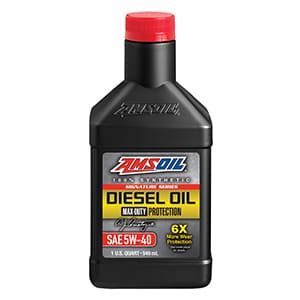 Enhances fuel efficiency up to 8%.
Cleans up dirty injectors.
Reduces wear in pumps and injectors.
Fights fuel system corrosion.
Enhances power.
Improves filter life.
Enhances fuel quality.
Helps prevent gelling.
If you are looking for the best oil for diesel tractors, then your search is over! AMSOIL has been the leader in synthetic lubricant engineering and manufacturing since 1972. They were the first company to create synthetics and they continue 48 years later to set the gold standard in lubricants for agricultural equipment. No matter what type of lubricant you run, regardless of the environment it runs in, AMSOIL synthetic lubricants will deliver real benefits that help your quest for improved productivity. Expect less downtime, lower repair costs, and improved profits. When the subject arises about what is the best oil for diesel tractors, you'll know the answer: AMSOIL!