Choose AMSOIL Signature Series 0W-20 Synthetic Motor Oil if you wish to use a superior motor oil to replace the regular 2019 GMC* Acadia oil type. The proper viscosity for the 2.5 liter engine is 0W-20 Synthetic Motor Oil. Front-wheel drive vehicles have a 5-quart capacity for engine oil with filter, whereas all-wheel drive vehicles can hold 6 quarts.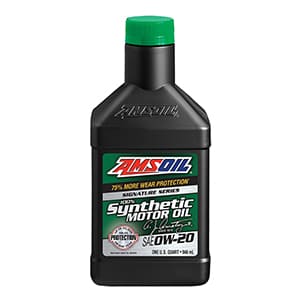 The optimum viscosity for Acadias with a 3.6-liter engine is AMSOIL Signature Series 5W-30 Synthetic Motor Oil (6 quarts with oil filter.)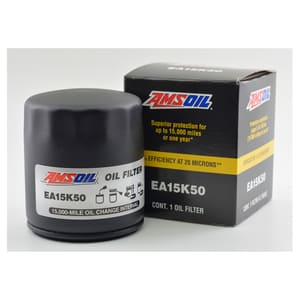 AMSOIL synthetic engine oils are created utilizing molecularly symmetrical, highly polar, synthetic base oils. These base oils are designed to flow freely over one another and to maintain their fluidity even in freezing conditions. These 100% synthetic engine oils aid in minimizing frictional energy loss and optimizing fuel efficiency.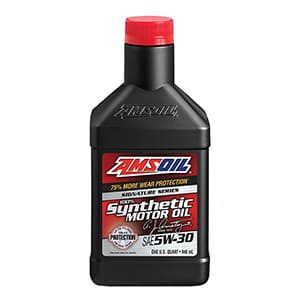 Signature Series synthetic engine oil is more durable and protects your engine from losing power and wear. The protection provided by AMSOIL Synthetic Motor Oil is second to none.
How effective is this high-performance motor oil? In a test that covered a distance of 100,000 miles, an impartial laboratory pitted AMSOIL synthetic motor oil against one of the industry's most prominent rivals. AMSOIL offered far better protection against wear and kept bearings looking like new for longer.
The basic engine in the 2019 GMC* Acadia is a robust 2.5L DOHC 4-cylinder engine. Dual overhead camshafts (DOHC,) four valves per cylinder, continuously variable valve timing, and high pressure direct injection are features of the engine.

The front-wheel drive configuration is standard, while all-wheel drive may be added as an option. The 4-cylinder variant provides a maximum of 193 horsepower at 6300 rpm and a maximum of 188 lb-ft of torque at 4400 rpm. The estimated EPA city economy is 21 mpg, highway mileage is 26 mpg, and the combined average is 23 mpg.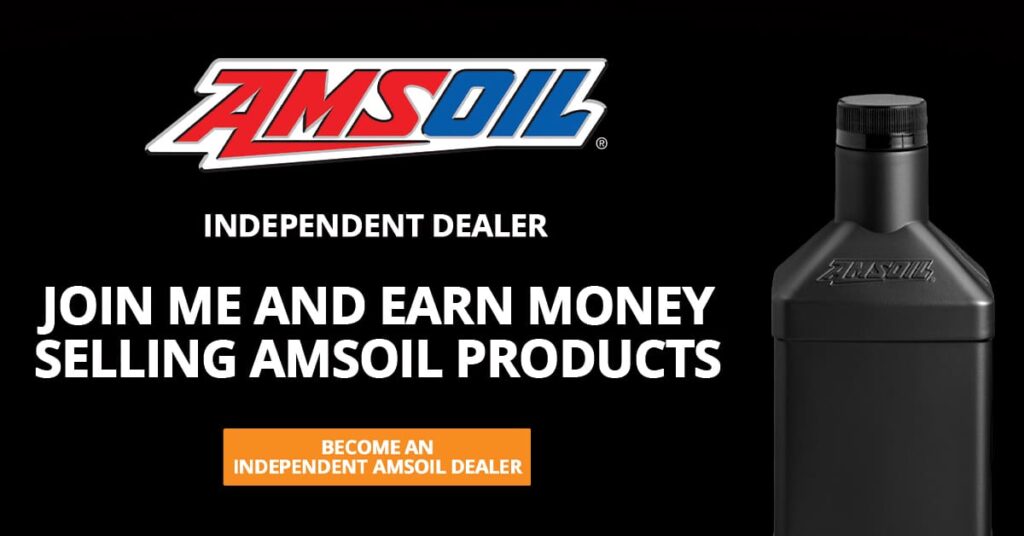 A more powerful 3.6L V6 engine is available as an upgrade for the 2019 GMC* Acadia. Dual overhead camshafts, four valves per cylinder, and continuous variable valve timing comprise the valvetrain. Direct, high-pressure fuel injection with electronic throttle control is used to provide fuel. At 5000 rpm, the 3.6-liter engine can produce up to 310 horsepower and 271 lb-ft of torque. Front-wheel drive or all-wheel drive is coupled to the engine.

The Acadia, with its 3.6-liter engine, can reach 60 mph from a standstill in only 6.9 seconds. It can reach a maximum speed of 115 miles per hour. The 3.6-liter engine has an estimated 20 mpg fuel efficiency rating from the EPA.
Our aim is that this article on 2019 GMC* Acadia oil type provides the perspective necessary to make the choice to convert to a superior synthetic engine oil. Please leave a comment if you want to read about a different car-related subject.
*All trademarked names and images are the property of their respective owners and may be registered marks in some countries. No affiliation or endorsement claim, express or implied, is made by their use.