When looking to update your 2018 Dodge* Durango* oil type, AMSOIL's SS 0W-20 Synthetic Motor Oil, OE 5W-20 Synthetic Motor Oil, or SS 0W-40 Synthetic Motor Oil would be your best options. Which option is best depends on the powerplant in your Durango*.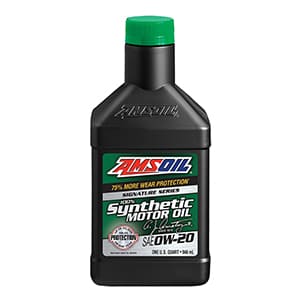 If your SUV has a 3.6L 6-cylinder [G] ERC engine, AMSOIL's suggested SS 0W-20 Synthetic Motor Oil (5.9 quarts with filter) is a preferable option to a conventional oil of inferior quality. The 5.7L 8-cylinder [T] EZH engine is best serviced using AMSOIL's OE 5W-20 Synthetic Motor Oil (7 quarts with filter,) which is the optimal product to use for this application. You should carefully think about upgrading to the high performance SS 0W-40 Synthetic Motor Oil for your 6.4L 8 -cylinder [J] ESG engine (7 quarts with oil filter.) You may anticipate genuine advantages no matter which AMSOIL 100% synthetic motor oil you choose to use in your vehicle.
Synthetic motor oils from AMSOIL are created with the highest quality anti-wear additives, which helps to decrease engine wear and increase engine life.
With innovations in synthetic oil technology dating back more than half a century, this motor oil provides superior protection and performance for your engine. Their patented process provides 100% synthetic base oils with homogeneous, highly polar molecule structures that have been synthesized in the laboratory.
The most common engine that is equipped with a Durango* is a 3.6-liter, 24-valve, V6 version that is capable of producing 295 horsepower and 260 foot-pounds of torque. The engine incorporates both variable valve timing and electronic start-stop functionality into its architecture. The variable valve timing system is a technology for engines that improves both performance and fuel economy. Fuel economy is improved with electronic start/stop by having the engine shut off while idle. The maximum trailer weight that the 2018 Durango* can pull is 6200 pounds when it is equipped with the V6 engine.

A 5.7-liter eight-cylinder (T) EZH engine is standard on the 2018 Durango* R/T trim level. Its powertrain has combustion chambers that are hemispherical, which allows it to produce 360 horsepower and 390 foot-pounds of torque. This engine has been given some optimization in the form of variable valve timing and a multi-displacement system. While the vehicle is traveling at a constant pace, both of these functions assist to save fuel efficiency by turning off four of the vehicle's eight cylinders. The Dodge* Durango*'s maximum towing capability is 7,400 pounds, thanks to its 5.7L V8 engine.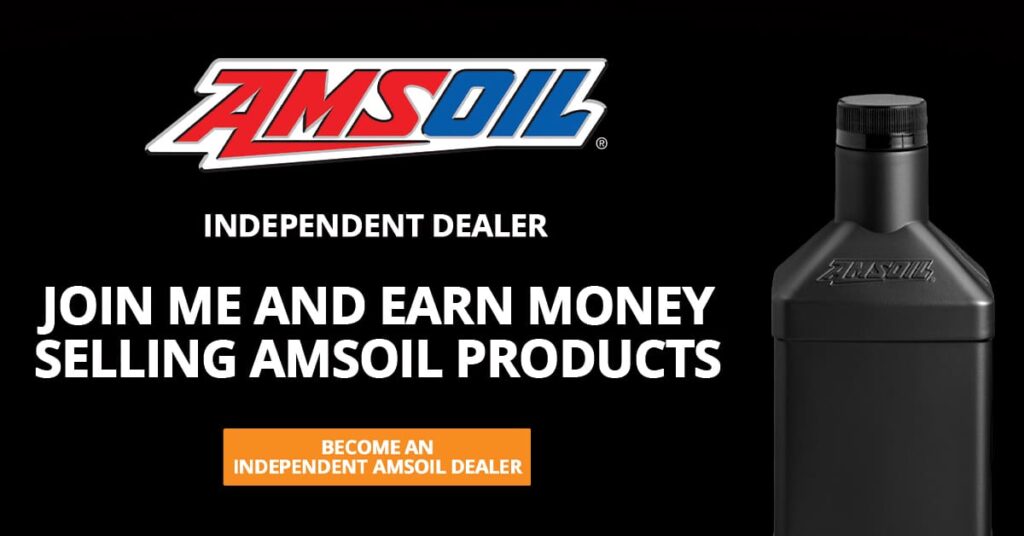 The 8-cylinder (ESG) engine in the Dodge* Durango* (SRT) is the most powerful in this SUV's lineup. It has a displacement of 6.4 liters. The 6.4-liter engine is capable of generating 475 horsepower and 470 foot-pounds of torque. It features a combustion chamber that is hemispherical, cylinders that are dome-shaped, and piston tops that match. It is possible to complete a quarter mile in 12.9 seconds, and the Dodge* Durango* (SRT) has the ability to accelerate from 0 to 60 miles per hour in 4.4 seconds.

When properly equipped, the 2018 Durango* (SRT) is capable of towing up to 8,700 pounds, which is more than any other vehicle in its class is able to manage. We thank you for reading, and we hope you found the information in our 2018 Dodge* Durango* oil type post to be informative. Feel free to post a comment if there is a certain auto-related topic you'd like to have discussed.
*All trademarked names and images are the property of their respective owners and may be registered marks in some countries. No affiliation or endorsement claim, express or implied, is made by their use.