Available in five viscosities
OE 0W-16 Synthetic Motor Oil  is for mechanics and drivers seeking peace of mind protection and exceptional value in synthetic motor oil. It delivers 100 percent synthetic engine protection for advanced automotive technology.
OE 0W-20 Synthetic Motor Oil provides excellent wear control and protects critical engine parts like pistons and cams. This added protection is particularly important in the extreme environments produced by today's smaller displacement engines.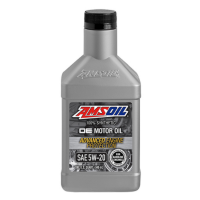 OE 5W-20 Synthetic Motor Oil features unique chemistry proven to protect your engine against the harmful effects of low-speed pre-ignition (LSPI). LSPI is the spontaneous ignition of the fuel/air mixture prior to spark-triggered ignition.
OE 5W-30 Synthetic Motor Oil has a 100 percent synthetic, pure chemical structure that is engineered to remove harmful contaminants. Its synthetic base oils naturally resist chemical breakdown to help prevent deposits.
OE 10W-30 Synthetic Motor Oil effectively fights heat to control deposits, prevent thickening and limit oil consumption. OE's uniform structure keeps it fluid in low temperatures for easier cold starts and rapid lubrication of components.